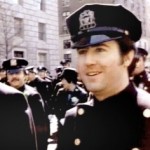 Better Late Than Never
Sadly, we missed 2016, but last week marked the end of Weird-O-Ween 2017 here at WeirdFlix.
My wife ("J-Dogg") and I each picked four selections for our Halloween stay-cation, for a total of eight films to screen over the four days. Some are films we hadn't seen before, others are beloved classics. In the end, we had a few surprises from both categories. Seen any of these or have recommendations of your own? Please leave a comment. We'd love to hear from you.
Here is a quick rundown of the films and pairings:
Tuesday, Oct. 31 – Forced Isolation
The Belko Experiment (2016) – selected by J-Dogg
Having had plans for Halloween night, we got started earlier in the day with a pair of more modern horror films, ones that wouldn't be as impaired by the autumn sunshine and noise of city workers tearing up the neighborhood. Our first two films were both new to us, but selected because of our shared admiration of the filmmakers, Greg McLean and James Gunn and Justin Benson and Aaron Moorhead, respectively.
The Belko Experiment manages to nail both corporate culture and the frailty of human civilization quite well, but its unrelenting cynicism may be too much for some viewers. It is fairly well constructed and doesn't waste a lot of time on unnecessary why's and wherefores, but these concessions also expose some shortcomings in story structure. For example, there are a few scenes where decisions seem to be made "because protagonist" rather than for a narrative or character-based purpose. Overall, though, if Battle Royale meets Office Space is your particular cup of tea (or company coffee, natch), this film delivers on its singular premise.
Resolution (2012) – selected by J-Dogg
After digging The Endless at Fantastic Fest this past year, my wife and I thought it would be groovy to catch up on the films of Justin Benson and Aaron Moorhead. Resolution is their first feature, and it is a trippy little bit of sci-fi horror that keeps you off balance with twists and laughs in equal measure.
The cast is limited but solid, and the film primarily focuses on drug addict Chris (Vinny Curran) and his well-meaning best friend Mike (Peter Cilella) who handcuffs him to a pipe in a half-finished shack in order to help get him clean cold turkey. Zahn McClarnon (Bone Tomahawk) also stands out as the menacing Charles.
This is definitely a more psychological and thought-provoking film than scary or action-oriented, but for those who appreciate the work of Nacho Vigalondo, Adam Wingard, or Ti West, this is indie genre fare at its finest.
Wednesday, Nov. 1 – Aliens Do What?
Lifeforce (1985) – selected by RayRay
The kinkiest Quatermass Experiment ever.
It's easy to see why Lifeforce wasn't more successful. It's a distinctly British, very old-fashioned sci-fi/horror film, but with copious nudity, violence, and some deeply anti-Thatcher political themes. This limited its target audience to a seriously narrow niche, but we are admittedly very much a part of that niche.
Dan O'Bannon and Don Jakoby's adaptation of Colin Wilson's 1976 novel The Space Vampires covers a lot of the same ground as O'Bannon's Alien screenplay in its first act. Once we return to Earth, however, the movie takes a dramatically different turn and leans hard into its Dracula inspiration. As it goes along, Lifeforce does feel like three films smashed together in an homage-a-trois, but the whole is largely successful outside of some questionable effects and awkward exposition. As far as vampire apocalypse movies go, you could do far worse.
God Told Me To (1976) – selected by RayRay
Writer/Director Larry Cohen doesn't hedge, and he doesn't compromise. I can only imagine some of the conversations during the production of God Told Me To, a film that couldn't care less about your views on humanity, authority, and faith. Cohen delivers a transgressive gut-punch with spree killers, alien abductions, and virgin births, and yet, it all somehow hangs together for one of the tighter takes on this sort of material.
All of the performances sing, and Cohen's guerrilla style of film-making gets some wonderful reactions from unsuspecting New Yorkers. An emotionally-charged scene between star Tony Lo Bianco and Sylvia Sidney (Beetlejuice) certainly stands out. God Told Me To is not a happy-go-lucky bit of b-movie cheese, and it's likely to upset or offend some viewers, but if you're willing to be challenged and made uncomfortable, it's a thoughtful and interesting film. Highly recommended.
Musical Interlude – Better Than Babs
"Gold Dust" – Tori Amos


Thursday, Nov. 2 – Giallo
Eyes of Laura Mars (1978) – selected by J-Dogg
Hard to believe it's been over five years since we last took a look at this film.
Controversial but celebrated fashion photographer Laura Mars (Faye Dunaway) is having visions of murder, seen from the eyes of the killer himself. This, of course, makes her the prime suspect. Thankfully, smitten police detective John Neville (Tommy Lee Jones) believes her inexplicable story.
Whodunit? Is it the ex-con chauffeur played by the incomparable Brad Dourif? Or her flamboyant agent played with aplomb by René Auberjonois? Or is it her trophy ex-husband who followed her from San Francisco (Raúl Juliá at his slimiest)?
I'll never tell, but with a supporting cast stacked with such genre heavyweights, John Carpenter's ode to Dario Argento as directed by Irvin Kershner (The Empire Strikes Back) is a shamelessly sleazy but stylish 42nd Street treat.
Suspiria (1977) – selected by RayRay
We've sustained our Dario Argento kick through the last two years and have caught up on quite a few of his early films. I was disappointed then that we didn't get to catch the 4K restoration of Suspiria as it made the rounds of the festival circuit, so I thought it'd make a good revisit during Weird-O-Ween this year. Sadly, my disappointment was only beginning.
I realize I haven't seen what is largely considered Argento's masterpiece in over twenty years, since back in the VHS era. And, I have to admit, there was an obvious reason I hadn't revisited it in all that time since I found I didn't enjoy the rewatch as much as I had hoped.
Sure, it's often visually stunning and the score by Goblin is iconic, but Suspiria is full of embarrassing indulgences as well. Monster effects (dog and bat puppets) are subpar and more reminiscent of Lucio Fulci's work than Argento's typically tight staging. In fact, the whole film feels like a Mario Bava tribute by way of Fulci. Udo Kier is wasted in an unnecessary exposition dump scene. The dance academy setting doesn't really figure into the proceedings and never feels truly authentic. It could've been a convent or an opera house or whatever.
There are also some digs at Eastern Europeans that narrowly avoid overt antisemitism or pejorative treatment of Romani people. These bits get under my skin more than any of the imagery. It would be easier to overlook if any of the witchcraft material had any depth, but it doesn't. It's just lip service, and from a director that helmed some of the more tightly constructed giallo murder mysteries, it seems unconscionable to just phone in this Alice in Wonderland plot.
In the end, we can't say we hated Suspiria. It was an okay highlight reel of directorial tricks, lighting effects, and set design. It's certainly not Argento's best by our reckoning. We can't really recommend it, since, if this is your jam, we'd likely be preaching to the choir at this point.
Friday, Nov. 3 – Kid or Ghost?
A Dark Song (2016) – selected by RayRay
A Dark Song quickly sets up a wonderful premise. A mother enlists an occultist to help her contact her dead son and ask a favor of her guardian angel. The occultist, in turn, will also get the opportunity to request a favor. The rite, held in a sprawling rural manor without heat, will be grueling, dangerous, and sacrifices will have to be made along the way.
Unfortunately, all of this is squandered in the middle act as Sophia Howard (Catherine Walker) vacillates between impatience, doubt, resignation, and rage without a clear arc. It's almost as if these scenes are just thrown in with a random sequence. This could play into the film's idea that time has lost its linearity, but they are sprinkled in amongst scenes of cliche and tired lo-fi spookies (a spectral barking dog, "bumps in the night", finding a sentimental object in inexplicable places, a voice on the other side of the door that clearly is not her son, trying to just literally walk away from the house only to end up coming back up the walk in a truly derivative riff, etc.).
The film doesn't seem to so much build and escalate as run out of ideas until it delivers on its promise of angels and demons in underwhelming fashion. It's probably best to leave the unimaginable as just that. The CGI divine just doesn't cut it. Another disappointment, sadly.
The Innocents (1961) – selected by J-Dogg
The Innocents is an adaptation of the gothic ghost story The Turn of the Screw by Henry James. Deborah Kerr plays governess Miss Giddens, hired to care for little Flora and her brother Miles at the rambling English country estate of Bly. There, amongst its countless empty rooms and seemingly endless gardens, she becomes convinced that a pair of dead lovers are possessing the siblings, and she will do whatever it takes to save them.
This is dark, disturbing, even transgressive material for a black-and-white studio film from 1961, let alone a Victorian novella, but despite its embarrassingly sensationalized trailer, The Innocents handles the tale with an artistry that strands the viewer in Bly along with Kerr. Director Jack Clayton and legendary Hammer cinematographer Freddie Francis manage to make the wide aspect ratio (filmed in Cinemascope) and elaborate sets still feel claustrophobic with shadows or foliage obscuring the boundaries.
I loved The Innocents when I first saw it on TCM several years ago, and I liked it even more this time around on Criterion Collection DVD. It's a chilling story well told and a fitting close to this year's Weird-O-Ween.
Hopefully, we'll get back on track and do this again next year (and manage to post the results more timely). Any suggestions? Let us know! Until then, "sights and sounds… pull me back down… another year."