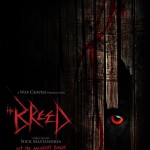 Let's All Go to the Lobby…
Let's All Go to the Lobby…
and Get Ourselves a Drink!
Some films are so bad they're good. Some films benefit from a little liquid encouragement. Some people seek out such entertainment. We are such people, and we're willing to share our discoveries with you.
Please remember to drink responsibly.
"The first week of August hangs at the very top of the summer, the top of the live-long year, like the highest seat of a Ferris wheel when it pauses in its turning. The weeks that come before are only a climb from balmy spring, and those that follow a drop to the chill of autumn, but the first week of August is motionless, and hot. It is curiously silent, too, with blank white dawns and glaring noons, and sunsets smeared with too much color. Often at night there is lightning, but it quivers all alone. There is no thunder, no relieving rain. These are strange and breathless days, the dog days, when people are led to do things they are sure to be sorry for after." — Natalie Babbitt, Tuck Everlasting
Tonight's Feature:
The Breed(2006)
Produced by horror icon Wes Craven, The Breed marks the directorial debut of Nicholas Mastandrea, frequent assistant director to Craven and key grip for George Romero on many of his classics throughout the 70s and 80s. Filming took approximately two months in South Africa, but each actor had to undergo canine training for about a week prior. Too bad Mastandrea didn't spend as much time training his human actors or reworking the script. The Breed debuted at the 2006 Cannes Film Festival to little fanfare, but we're about to celebrate its cliche excess tonight!
Our principals are all cliche "Horror Young People", but let's get to know them anyway…
Michelle Rodriguez
Michelle Rodriguez had already made a name for herself in Girlfight, The Fast and the Furious, and as Ana Lucia Cortez on the television show Lost. Here, she plays Nicki, one of five young people visiting the remote island that serves as the film's sole setting. She is romantically linked to Matt (Eric Lively), but had previously dated his older brother, John (Oliver Hudson), creating a bit of natural tension between the three.
Established early in the film, Nicki is a health food nut and an "outdoorsy type". She comes prepared with not only soy milk, flax seed oil, and kasha, but climbing rope and Dyna-Locks. Hopefully, all that will come in handy when the diabolical dogs show up.
Taryn Manning
One half of the sibling poptronic duo Boomkat, Taryn Manning had already appeared in the musically driven films 8 Mile and Hustle & Flow before joining the cast of The Breed. I must confess that I don't believe I've ever heard her sing, but her performance here as the party girl Sara has a schtrange schpeech pattern that I'm not sure is an affectation for the role. It alternates between being cute and kind of annoying. Sch'est la vie.

Eric Lively
In 2005, Eric Lively joined the second season cast of the Showtime original series The L Word as the sleazy and self-interested documentary filmmaker Mark Wayland. The former Abercrombie & Fitch model plays it much more "straight" here as Matt, the responsible younger brother to John (Hudson). With "three final exams, two biology labs, and a term paper due in four days," Matt is finding it difficult to get into the spirit of a vacation getaway like his roommate Noah and older brother John. The latter requests that Matt avoid acting like a "little vagina." That's both offensive and incredibly difficult for Matt, as you'll see.
Oliver Hudson
Oliver Hudson is the son of Goldie Hawn and Bill Hudson, brother to Kate Hudson. Here, he's John, the irresponsible brother of Matt (Lively). Up to this point, Hudson had been best known for a stint on the sixth season of Dawson's Creek. Nicki (Rodriguez) is John's ex-girlfriend. Now, he's forced to stand back and watch her mack all over his more successful little brother, clearly rubbing salt in an old wound. He's at least partly to blame, if everyone else is to be believed, because he doesn't know how to treat a lady. Sometimes ya got to squeeze. Sometimes you've got to say please.
Hill Harper
Hill Harper plays Noah, the hard partying roommate of Matt (Lively). Harper began playing Dr. Sheldon Hawkes on the television series CSI: NY in 2004, an award-winning role he continues to play as I post this. During their first year as Harvard law students, he befriended President Barack Obama. In The Breed, Noah keeps much less sterling company and is characterized as a mediocre student at best, "a fan of the five-year program." As the token wisecracking black man in a sea of young white people, the literal "fifth wheel," he's doomed to never finish said program. Hardly a spoiler alert to anyone familiar with the tropes involved.
Before we let the dogs out, you must first "ante up."
Ante: A Salty Dog (one shot of vodka and two shots of grapefruit juice in a glass, salt the rim). Alternatively, a Bloodhound, Greyhound, or even a Slippery Nipple. Hey, we're not lawyers, and tomorrow morning, it'll all be "Hair of the Dog" anyway.
Now, once the feature has begun, pick your poison (beer, hard lemonade, etc.).
These are the few simple rules you must obey:
Rule # 1: Drink to new acquaintances whenever a named character is introduced.
Rule # 2: Any time a named cast member dies, drink to their memory.
Rule # 3: Drink for courage any time dogs enter the scene for the first time.
Rule # 4: Whenever you see a character drink on screen, you must do the same.
I recommend a 15-minute intermission about halfway through for smokes, restroom breaks, water (hangover-proofing), snacks, etc. Appropriate snacks include cocktail weenies, pâté and bagel chips, or, for vegetarians, cookies shaped like little dog biscuits. In any case, I do NOT recommend drinking additional alcohol during intermission.



Difficulty Level:
Viewers will typically consume 22 oz.
(2 bottles at 1/2 oz. per drink, 12 oz. per bottle)
of alcoholic beverage if all rules are obeyed.
Running Time: 96 min. (+15 min. intermission)
If you want to check your work or just live vicariously through others, give man's best friend a pet (click) and scope out our official scorecard for The Breed: